Classic Fragrances
Some things never go out of style – Audrey Hepburn, being loved, Paris, and of course our favourite fragrances. Fragrance has always held mystery and magic – from the earliest times. While there are over 200 fragrances launched in a given year in Australia, and many of these fade from our memories, our favourites stay long in our minds.
Chanel No 5
Some of the best selling fragrances have been at the top of our favourites lists for over 20 years.  Arguably the most famous fragrance in the world, Chanel No 5 has been around for over 50 years and has won awards too numerous to mention. It has been a top seller in Australia for many years. In 1921, Mme Gabrielle Chanel asked her "nose" to create "a women's perfume with a women's scent". The nose presented her with a timeless composition that made unprecedented use of aldehydes. Mme Chanel selected the fifth sample of the fragrance, and decided to name it simply N°5, and a legend was born. A fragrance has to be good if Marilyn Monroe says it's the only thing she wore it to bed! EDP Spray 100ml RRP $234.00.
Estee Lauder Beautiful
Another favourite is Estee Lauder's Beautiful – the sensual smell of rose, lily and tuberose has been the choice of many a bride in Australia on their wedding day, and even now evokes memories of youth. To create a fragrance, Mrs Lauder said she first had to "see" it, and in Beautiful, she saw "a woman's warmth, her charm, her personal appeal and her new confidence about herself." A combination of more than 2000 flowers in 19 varieties, the fragrance has citrusy notes and warm woods and spices. "Part of the mystery and magic", said Mrs Lauder "is that the fragrance named itself. Whenever I sprayed it on someone, she would say "Beautiful" was the perfect word to describe it." EDP Spray 50ml RRP $130.00.
Guerlain Shalimar
A love story like no other. Have you ever been so loved by an Indian Prince that he built a palace for you? Shalimar is that palace – built in memory of Princess Mumtaz by Indian Prince Shah Jehan after she died in childbirth. In 1924 Jacques Guerlain created Shalimar the fragrance, after hearing about this all-consuming love, and a timeless classic was born. A mix of floral and amber-woody notes, Shalimar is the essence of eternal love and femininity. EDP Spray 50ml RRP $149.00
Thierry Mugler Angel
The world's first ever gourmand fragrance (ie, a fragrance made with food ingredients – in this case chocolate and praline) was a breath of fresh air when it launched in the 1990's – although Australian's weren't sure whether we should eat it or wear it!! Containing no floral notes, and encased in the signature celestial star shaped bottle, Thierry Mugler Angel is a sensual scent for a woman who is half-angel, half-devil, and is derived from the childhood memories of a man who has marked his era with a truly unique artistic touch. EDP Refillable Spray 100ml RRP $215.00.
Calvin Klein Euphoria
You just know Calvin Klein Euphoria is going to be a sensual fragrance by the sleek fluid curves of the bottle that fits perfectly into your hand. Calvin Klein designed Euphoria as a modern interpretation of sensuality – sleek and modern, with notes of pomegranate, persimmon, lotus blossom and black orchid, the exotic fruity-floral fragrance has stood the test of time and is as relevant today as it was when it was first launched in 2005. EDP Spray 100ml RRP $120.00.
Jean Paul Gaultier Classique
Think Madonna in her Jean Paul Gaultier conical bra corset for her Blonde Ambition tour in 1990, and you will see that the corset is integral to Jean Paul Gaultiers' designs, so it is only natural he would house his first and signature scent in a bottle of the same shape. Scandalous when it was first released during the early 1990's, Jean Paul Gauliters' sensual fragrance in the corseted female bottle is instantly recognised around the world. Originally launched as a sensual floral fragrance with notes of rose, fresh anise, orange blossom, and ginger, the fragrance was re-interpreted and re-launched as Classique Premium in 2016 in a new (but still corset shaped) bottle, and notes of chili, ginger, jasmine and orange blossom. A sensual fragrance for a confident woman. EDP Spray 100ml RRP $158.00.
Jo Malone Lime Mint and Basil
The perfect gift for a best friend, or yourself, Jo Malone fragrances are known for blending ingredients not commonly used in perfumery. The Jo Malone signature scent, Lime Basil & Mandarin is a modern classic – with a warm herbal note in a classic citrus scent. Wear it alone, or layer it with another Jo Malone scent (it combines well with Oud & Bergamot) to create your own signature scent. Cologne 100ml RRP $198.00.
Lancome Miracle
Miracle is a fragrance that celebrates the revelation that life is extraordinary – a miracle. When Miracle launched in 2000, with Uma Thurman as the face, it was a sparkling, fresh, and oh so feminine fragrance. A scent for a woman who is confident, energetic, and cherishes and loves life. A sparkling fragrance with notes of Lychee, Freesia, Magnolia and Jasmine, it is a sexy floral with oriental undertones – a truly sophisticated fragrance. EDP Spray 50ml RRP $140.00.
YSL Paris
There is no doubt Australian's love Paris! The ultimate romantic feminine fragrance, Yves Saint Laurent designed Paris the fragrance to convey the glamour and allure of his favourite city Paris, in a bottle. Launched in 1983, in the signature multi-faceted bottle, and containing a blend of 232 notes, including rose, violet and hints of bergamot, this fragrance conjures up the atmosphere of the most romantic city on earth – Paris the city of lights, like no other. EDT Spray 75ml RRP $138.00.
Dolce & Gabbana Light Blue
Imagine yourself on the shores of Sicily on a summers day. Can't quite actually get there, then Dolce & Gabbana Light Blue might be the next best thing. As fresh and carefree as the island of Sicily, where Dominico Dolce had his roots, Light Blue is inspired by the blue waters surrounding the island, and the famous Sicilian lemons are a key note of the fragrance. Light Blue is the perfect summer scent, and represents everything that is Sicily. EDT Spray 100ml RRP $131.00.
Elizabeth Arden Red Door
Imagine the energy of New York in a bottle! Inspired by the famous red door at the entrance to the Elizabeth Arden salon on 5th Avenue in New York, Red Door became an instant hit in Australia when it was launched in 1989. The Red Door woman is alluring, fun loving, warm and unique. The Red Door fragrance was created as a seductive feminine floral, with notes of Ylang Ylang and red roses, Red Door makes any woman feel special. EDT Spray 100ml RRP $39.00.
Estee Lauder White Linen
A blend of white flower essences, including rose, jasmine, honeysuckle and orange blossom, and inspired by her grandmother's garden, Estee Lauder created White Linen to make a woman feel calm and relaxed in an increasingly busy and complex world. This was 1978, and I think we can agree that life has become even more frenzied now. White Linen is like a breath of fresh air into our busy lives – a vision of crisp linen drying in the sun invoking feelings of familiarity and comfort. EDP Spray 60ml RRP $115.00.
Soon to be classics…..
Soon to be classics – these fragrances haven't been around as long as the classics above, but they show all the signs of becoming classics themselves – if you haven't tried these yet, check them out.
Tom Ford Black Orchid
In 2006, Tom Ford introduced Tom Ford Black Orchid into Australia, his first women's fragrance and the first entry in the now famous Tom Ford Beauty collection.  With Tom Ford Black Orchid, he presented an iconic fragrance that perfectly captured his aesthetic philosophy "to be the first true luxury brand of the 21st century." Tom Ford Black Orchid evokes the timeless luxury and worldly glamour reminiscent of classic fragrances from the most elegant fragrance houses. A luxurious and sensual fragrance, Tom Ford Black Orchid, with its rich dark accords and alluring potion of black orchids and spice, is both modern and timeless. EDP 50ml RRP $185.00.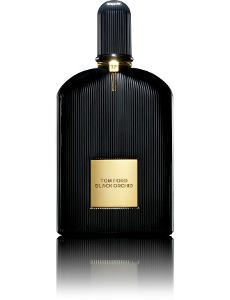 Viktor & Rolf Flowerbomb
A relative newcomer and well worthy of its place on the soon to be classics list – the first fragrance from Dutch designers Viktor Horsting and Rolf Snoeren was a huge hit when it launched into the Australian market in 2005. An explosion of floral scents, a virtual Garden of Eden with top notes of bergamot and green tea that warm down to notes of Sambac jasmine, Centifolio rose, freesia, and Cattleya orchid, encased in a diamond shaped bottle. EDP Spray 50ml RRP $159.00.
Miu Miu
Miuccia Prada understands that beauty and fashion are not superficial – they mediate our relationship to the world around us. To this end, Miu Miu launched in 2015 as a fragrance for the young at heart – the frivolous, fun and light-hearted version of ourselves, and intrinsically feminine. Miu Miu evokes emotions and memories of youth – a simpler less stressful time. With elegant notes of lily of the valley, real jasmine, and real rose absolute, this sensual floral is sure to become a timeless classic. EDP Spray 50ml RRP $140.00.
Estee Lauder Modern Muse
A Modern Muse is strong and confident, enhanced by her own intrinsic femininity and individual style. She is memorable, a force of creative energy, a true inspiration to others. Does this sound like you (it sounds like most Australian women we know)? Estée Lauder launched Modern Muse, a sublimely modern scent that is inspired by the intriguing duality of today's woman and complements every aspect of her dynamic life. "We built Modern Muse by carefully selecting every ingredient to reflect the personality, style and distinctive femininity of today's woman," said Karyn Khoury, Senior Vice President, Corporate Fragrance Development Worldwide, The Estée Lauder Companies. The lush Floral woody scent, with notes of exotic mandarin, honeysuckle nectar, Madagascar vanilla and musk truly captures the essence of a Modern Muse. EDP Spray 50ml RRP $130.00.
Chloe
One of the most famous fashion houses in the world created a truly fresh and feminine scent when Chloe launched in 2008. Daring and elegant, Chloe is the perfect fragrance for the utterly chic modern woman. The perfumers behind Chloe, took the classic rose and translated it into a vibrant perfume – in turns translucent, and warm, then elegant, and seductive. With a combination of floral powdery notes, hints of peony, and freesia, and housed in the classic   yet delicate glass bottle finished with a hand tied bow, Chloe is a fragrance for the creative, confident and individual woman in all of us. EDP Spray 50ml RRP $140.00.
Narciso EDP
It's hard to believe that Narciso EDP has been around less than 5 years in Australia – it is such a timeless classic, the alchemy of spontaneous attraction. Featuring a heart of Musc, the signature of all Narciso fragrances, and housed in the sleek cube bottle, the scent defines sensuality and elegance. With white floral notes of Bulgarian rose and gardenia, and warm woods, this is a captivating fragrance you will want to wrap yourself up in. EDP Spray 50ml RRP $122.00.
What is your favourite classic fragrance – is it on this list? Leave your comment below – we'd love to hear your feedback.